On 9 October, Raheem Kassam, former adviser to Nigel Farage, one of the co-authors of Brexit, posted on his Twitter profile a photo of Valerii Zaluzhnyi, the Commander-in-Chief of the Armed Forces of Ukraine, with a close-up of his bracelet. In the enlarged photo, he marked one of the symbols on the bracelet and added the following caption:
NOTHING TO SEE HERE just Ukraine's head of the Armed Forces wearing a diamond swastika bracelet.
His post was shared several thousand times, gaining almost 30,000 likes. The alleged swastika, however, turned out to be a graphic artifact created as a result of the enlargement of the photo, while the actual symbol depicts a Celtic knot.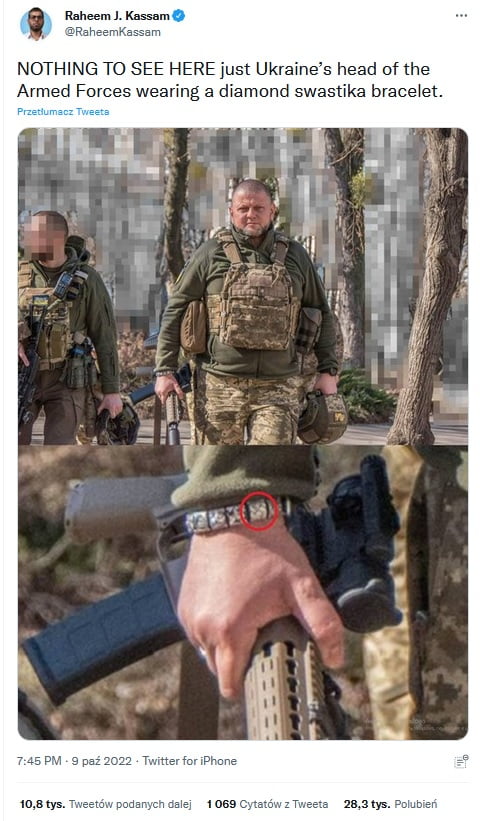 Valeriy Zaluzhnyi, Commander-in-Chief of the Armed Forces of Ukraine, wears a bracelet with a swastika.
A Celtic symbol
The photograph of General Zaluzhnyi in the false context was shared on Twitter and Facebook i.a. by Piotr Panasiuk, known for spreading anti-vaccine propaganda. The manipulation of image quality was explained by Twitter user @osmnactej. In his post, he presented a photograph of the bracelet in good quality with the Celtic Eternity Knot marked. Below, for comparison, he posted a version with deteriorated quality of the photo. As a result of compressing the graphics, a pattern resembling a swastika was created. This is a so-called artifact, that is, a side effect of compression used in order to reduce image size or change the format.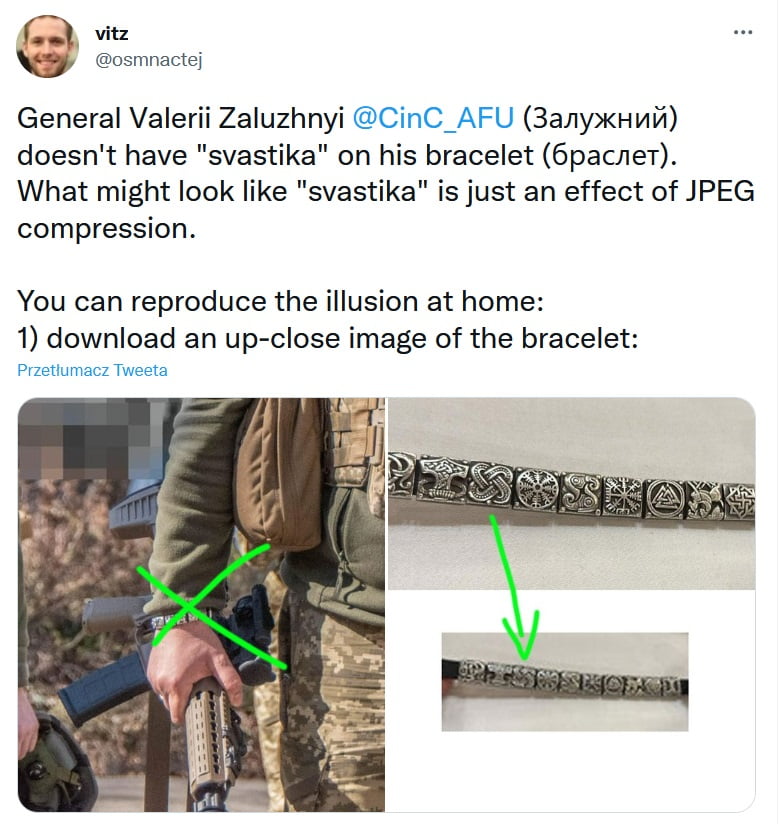 Celtic symbols, known in Nordic culture, are used not only in jewellery.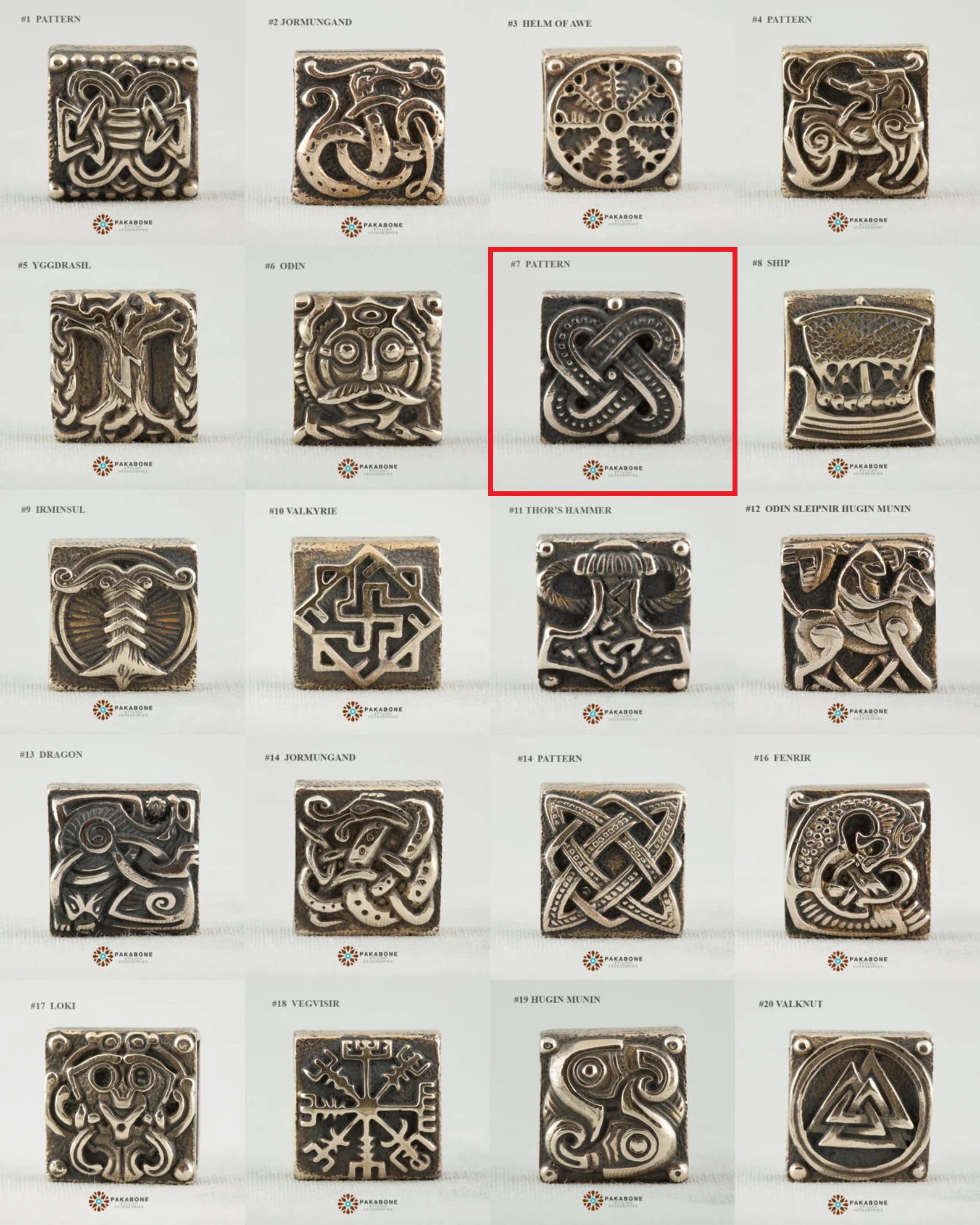 The very same symbol is used by Niichimmash, a Russian company seated in Moscow.
Summary
Very often, Russian propaganda tries to use image or photo manipulations in order to depict Ukrainians as Nazis, or to insinuate that President Zelenskyy is addicted to drugs. Valerii Zaluzhnyi, who commands the army during the ongoing war against Russia, is a national hero in Ukraine. Therefore, it comes as no surprise that he is targeted by the Kremlin's propaganda machine.